Auto Lock Replacement and Car Unlock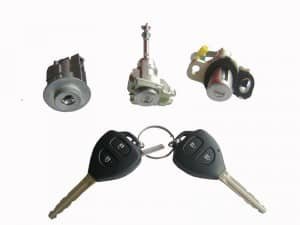 Are you the type of person who constantly misplace or lose keys? Some individuals lock their car and realize that they have left their keys inside, while others literally lose it or get it stolen. This can happen to anyone. The moment they realize their mistake, panic starts to eat them. It's normal to feel frustrated stressed and down because of the situation, but letting this negative feelings ruin your day can't do any good. With locksmith Houston, you can get dependable car unlock service Houston.
Car unlock Houston is ready 24/7 to help you. Whether it's in middle of the night or early hours of the day, the team is ready to deliver excellent service. Every locksmith company needs to understand their customer's value. This is the main reason why the team responds in the quickest possible time. With the use of mobile service located in various parts of the city, responding only takes several minutes. All technicians are skilled, experienced and trained to ensure top quality service all the time. All necessary tool and equipment are up to date to address all auto issues quickly. Since technology changes day by day, BH locksmith makes sure that they are using the latest technology and their team is highly equipped about it.
Importance of Car Unlock Houston
The company is well-known for providing quality and satisfying service in the industry.  Since damaged car keys can cause delays, frustration and discomfort, the team guarantees that they have all the solution you will need. Car unlock Houston covers other services such as auto door lock repair, ignition changes, unlocking car doors, programming ignition keys, broken keys extractions and car lockouts. Whether it's a van, car, truck or scoter, expect our technicians to handle it with full confidence. If your car requires key duplication and programming, our state of the art equipment can surely handle your concern.
If you want to have a state of the art alarm system, it's possible with car unlock Houston. Through this alarm system, no one will ever dare to open your car since the alarm will make a noise once an unrecognizable person comes near it.
BH Locksmith Install and address Unique Features
Modern cars come with unique features such as transponder keys. This type of key is now considered as a "standard item" since this makes "lock and unlocking" more convenient. Apart from that, this new feature also handles various security problems. If the ignition key can lock and unlock your car and start your ignition, the transponder key promises to provide immense advantages and uses. Through this, you cannot just lock or unlock your car from a distance, but also send out signal to your car's receptor inside and open the door for you automatically. If you want to prevent your car from theft, it's highly recommend for you to use this item. The key comes with a "microchip" which is detected by your car and this will not start without it. In short, thieves can't operate your car without the key.