Car Door Lock Repair
Car Door Lock Repair and installation Service By BH Locksmith, Houston TX
When Your Car Door Lock Needs Repair
How will your life turn out if you do not have your car? Surely, you can't imagine it because it is your companion each day. But it will happen. You may experience lost key or car lockout. Time may also come that you may already necessitate repairs. Like today when the door locks aren't working. You can't bring it to work because the possibility of it getting stolen in the car park is too high. Already, you are feeling frustrated because you will need to take a cab or bus to go to your destinations. To avoid this, you may call an expert locksmith technician that will perform car door lock repair Houston so you can use it immediately. Locksmith Houston is here to help you eliminate your trouble. Because we are a one-stop shop for locksmith solutions for homes, businesses, and car owners, you can be assured that we can provide you with the best car locksmith services (that include car door locks repair). We understand that your situation is an emergency thus you only need to call us at (281)-777-6030 and we will go to your place the soonest possible time. We will diagnose the problem faster and we will carry out the appropriate action to solve this. But first, we will give you free quote and free consultation so you will have complete understanding of your issue, our work, and the price that you will need to pay. We after customer satisfaction thus we follow a process to ensure this.    
Your Fast, Reliable, and Affordable Locksmith Company in Houston TX
BH Locksmith is among the leaders in the industry because we do not only provide high quality locksmith services for residential and commercial settings, but we also ensure reasonable rates – the most common concern of clients like you. Because we understand how you feel threatened dealing with any car locksmith due to your past experiences, where you are charged sky-high, we will provide you with quote, where you can check the specifics about the job, as well as the corresponding prices. You can consent to it or you can discuss it with us first. What's more important is you have an idea of how much you will be paying – no hidden charges thus no surprises and heartbreaks. We also do car door lock repair service faster than other locksmiths as our locksmith technicians, after diagnosing the problem, can easily find the solution and work on it because we are experts in our field. Before you know it, we have already fixed your car door lock. We also operate mobile locksmith 24 hours thus we will be the one to see you in your location to perform the task, regardless of time. Our customer service representative at (281)-777-6030 is always prepared to take calls. If you have problems with the level of security in your home or office or if you have locksmith issues with your car, you don't have to think twice about hiring us because with us, customer satisfaction is guaranteed.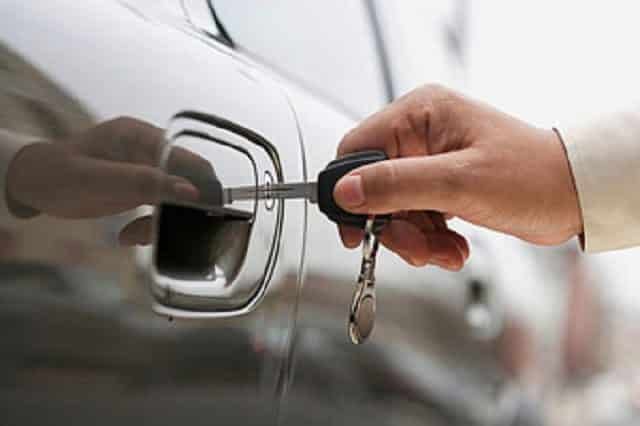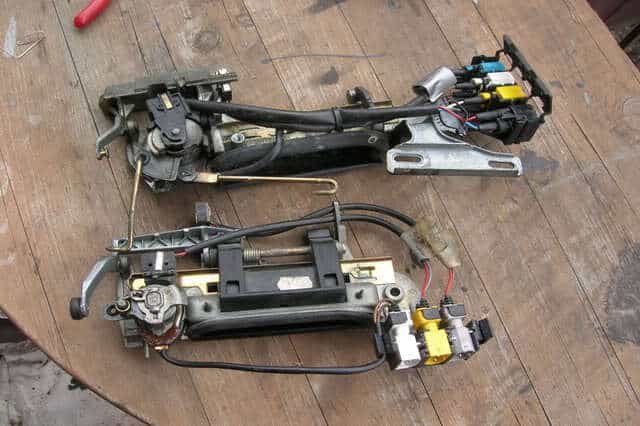 Signs that Your Car Door Lock Requires Expert Repair
Can you or your friend (or your neighbor) solve the problem in your vehicle's door locks or is it already time to call for car door locks repair service? Are you not sure of the answer? Here are the signs that will tell you that you need us here at Houston TX Locksmith:
The door lock jammed.
Car door locks jammed because of dirt – this is a possibility. Dirt and spring draw water that when the weather becomes cold, the water freezes then causes the lock to get stuck. Another reason for it to get stuck is friction, which means that the door locks already necessitates lubrication.
The car doors can't be locked.
You always make it a point to check the car doors if they are locked despite the fact that you use key fob to lock them to make sure that you do not leave your car open for the benefit of thieves. So when you discovered that the door locks aren't locked, you have three things to consider: the key fob is damaged, its battery is empty, and there's a broken wire inside. But there can also be other reasons.
Other possible signs that you need expert help to repair car door lock are the key is worn (if you are not using a keyless entry system for your vehicle) and the lock activation rods are not correctly lined up. Call us now and allow us to assist you in your concern. We can handle any make and model of vehicles.
Tips on How to Find a Legit and Reliable Car Locksmith
How can you be sure that you are dealing with a legit and trustworthy car locksmith company that can help you repair car door lock? Below are some tips.
Check license and insurance.
Ask the locksmith company if it has a license to show. Look at it carefully. Likewise, inquire about its insurance. If possible, request to see the insurance papers. If it has nothing to hide, then there is no reason not to show it. If it admits that it has no insurance, walk away and look for another locksmith in Houston TX.
Inquire about its reputation.
A good reputation in the business is a reflection of excellent service and customer satisfaction. For this reason, professional locksmiths make sure that they deliver what they promise and that they do not upset their clients. In case of misunderstanding, even for the slightest reason, they always see to it that it is carefully handled. But how can you check a locksmith company's reputation? Search for customer feedback on the Internet. You may also look at it at Better Business Bureau. You may also ask for referrals from the company itself. If it has nothing to hide, it will be willing to give you the contact information or to at least allow you to talk to two or three of its satisfied clients.
Inquire about warranty.
If it is a legitimate and professional locksmith company, it is sure to offer warranty for their services.
We at Houston TX locksmith, you can be assured that we have the necessary license and insurance, and that we offer warranty. You are also free to check our reputation online – but we can also allow you to talk to one or two of our previous clients to show you that we are confident of the quality of our work.