Car Door Unlocking
Car Door Unlocking Service By BH Locksmith, Houston TX
Do You Need to Unlock Your Car Door? Call Us Now
You went back to your house because you left your phone. Your child accidentally closed the one car door that you left open and it automatically locked all doors. Unfortunately, the key fob was inside. How can you open it now? This is the moment when you regret you should have had a spare key. What should you do now? You feel frustrated – it's just normal. If you can only magically release the lock, you already do so – but you can't. The best thing to do is to call for Houston Locksmith. We can help you unlock car door Houston without harming your car. Just call us at (281) 777-6030 and tell us the make, model, and year of your vehicle. Likewise, inform us of your exact location so we can get to you the soonest possible time. Don't be hesitant about hiring us because we are a team of expert locksmith technicians. We offer premium unlock car door service. If you have had bad experience from before, you can make sure that you will not feel disappointed about our people, our services, and our rates. We will have you signed a service quote, where we specify the job that we will provide and the corresponding price, so you are clear about our transaction. We offer fixed rate so you will not be surprised by hidden charges. Our locksmith technicians are also friendly – you can talk to us prior to the performance of service in case you have some questions. We will make sure that we will leave you satisfied of the job that we do.        
Why Hire Us at Houston TX Locksmith
We understand if you are somehow doubtful even when we say that we are a locksmith company that you can trust because of your personal or your friend's experience dealing with a locksmith firm before. We cannot blame you because really, scammers or unprofessional locksmiths are everywhere. However, your need for locksmith technicians will come every now and then, especially now that you need your car unlocked and you cannot use it to pick up the kids in school and to report to work. It is essential that you hire a locksmith – but you should be careful about your choice. Why look farther when we can assure you that you can trust us? We can give you referrals so you can talk to some of our clients. They can vouch for our credibility. They are well-aware of our professionalism and the high quality of our car locksmith services. They are satisfied of our pricing as well because it is reasonable – unlike some technicians that charge sky-high. This is the reason the customer base of BH Locksmith continues to grow every year. Talk to us at (281) 777-6030 and we will answer all your inquiries. You can also share with us all your issues and we will assure you that we are not like them. We do not leave until our clients are fully satisfied with our work. Our locksmith technicians gained sufficient experience with our many years of serving the residents, businesses, and car owners in Houston TX.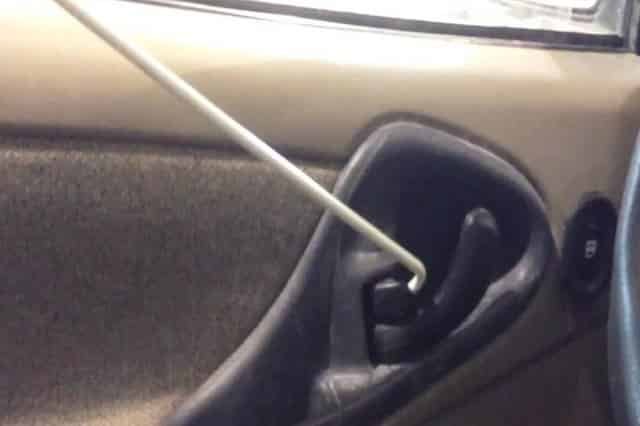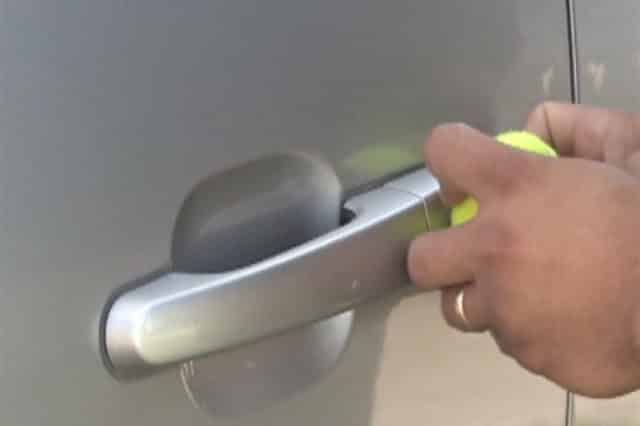 How Do You Unlock Your Car Door?
Some people think that having a spare key is not necessary – until they lost, broke or misplaced their keys or got locked out. Without a key, do you know how to unlock car door? One suggestion is to tie a tiny loop in the center of the shoelace. Make sure that it can be tightened when needed. Place the shoestring into the door, where you can place the small loop tightly around the lock then pull it up. Do not be disappointed if you will not be successful in your first few tries because you are not a pro. Just keep trying and you can do it. You may also use a wire hanger. Let the hook go through the weather stripping in the window. Wiggle it around until you have finally found the locking mechanism. Again, this may take some time before you will be able to unlock car door. But of course, it is still best to hire an expert locksmith company in Houston TX that provides unlock car door service Houston. This is to avoid damaging your car more. Cars differ in their locking mechanisms. Some locking knobs can be seen on the top of the door (inside, by the window), while the others are located somewhere in the handle. What you know may not be suitable for your car. Because in the process of making guesses on how to unlock car door, you may accidentally scratch it or damage the door lock. In the end, you will spend more than what you expected.
Why Trust Our Locksmith Technicians
Be cautious before inking a deal with a locksmith company because not everyone is deserving of your trust. Some use tactics to make profit and not to provide the best service. But you are fortunate to have found our Houston TX locksmith technicians. Here are the reasons:
We are a team of honest locksmith technicians. We do not add charges to what you have agreed previously in the service quote. Truth is that we give this quote before we unlock your car door to make sure that you fully understand everything. We do not include tasks so as to increase the amount that you will have to pay. We only carry out works that are necessary.

We are friendly and accommodating. You can tell us what is on your mind. We will answer every question that you have to the best of our knowledge. You can also have a chat with us to get to know us. You do not have to worry about anything because we also want to build a smooth working relationship with our clients because this helps make working on the job more relaxing for the both of us.

We are highly reliable; we are licensed to perform locksmith services. We continuously study to make sure that we are updated with the industry. We also participate in trainings and seminars to update our skills. We know this is essential, with the advancement of technologies related to locksmith.