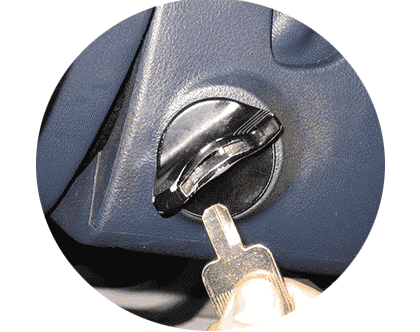 Car Key Extraction
You definitely need to get Car Key Extraction Houston Service if your car key is broken. Having such key problem can actually lead your lock to be unusable. In connection with this, getting car key extraction service is the best solution to your locksmith problem. Never allow a broken key in your car to ruin your entire day. Call the best automotive locksmith service provider to solve your problem. Choose a reliable locksmith company that offers emergency car key extraction service.
When the car key breaks in the lock of your car, there's a metal tip blocked in the car lock action.  You cannot open and use your car if the car lock was lodged because of the broken car key. The process of removing broken key is easy. However, it might cause problems if you try doing it on your own. It is highly recommended that you immediately a call Car Key Extraction service provider to fix your problem. By getting a professional locksmith service provider, you can avoid further damage to your car lock. Choose an insured, licensed and bonded Housotn locksmith company to ensure that broken key extraction will go as smoothly and fast as possible.
What is Broken Key Extraction Houston?
Unluckily, there are instances that when you try to start your car, the car key breaks inside the car lock. No wonder that it is such an unpleasant case to have damaged key located inside the ignition of your car. In case like this, it is not recommended that you try to remove the key using screwdriver or pliers as it can ruin the lock. It is essential that you call professional locksmith technician to come and remove the broken car key from the lock or ignition. A professional locksmith service provider uses the right tools to extract broken key.
Broken Key Extraction refers to the process of removing broken key inside the lock. Lodged metal tip of broken car key will prohibit you from opening and using your car. So, it is essential that you get Broken Key Extraction service to fix this auto locksmith problem.
How To Extract a Broken Key Houston
You are probably curious about how locksmith companies extract a broken key Houston. Learning how to extract broken key is easy, but there are instances that it is better to let professional locksmith technician do the job. The ways of extracting a broken key are listed below.
The auto locksmith company that implements broken key extraction will remove the car key head if ever the car key head was not totally removed or broken off.  In case the car lock is rotated in a position location between operate positions and key insertion, the technician will use a special tool to rotate the car lock.
They will remove any paper, cloth or lose debris. Clearing the car lock space is essential so that they can easily remove broken part of car key.
Auto Locksmith company uses powder lock lubricant or spray dispending to lubricate the lock. By putting a sufficient amount of lubricant, removal of broken part of the key would be easier. Auto locksmith technicians use lock removal equipment and tool. They often use removal tool that is slim enough to slip in the area of lock key. The tool that they use usually has one or more hooks located on its end part so that they can easily insert it into the car lock.
Putting the Key Removal Equipment or Tool
The auto locksmith technician will gently insert the removal tool and equipment into the car lock key. They will turn the hooks sideway while putting the removal tool in the sideway part. Jiggling the tool gently is essential to completely put the tool inside the car lock. Put the removal tool so that the hooks will face towards the car key. Gently and slowly pull the removal tool back to take teeth of the car key.
In case the car key does not start to come out using the tool, it means that the hooks did not catch the teeth of car key.  The auto locksmith technician will put again the removal tool and start removing the key again. When the key starts to come out of the car lock, the technician can now grab it using fine pliers to pull off the remaining part of broken car key.
How to Choose Best Car Key Extraction Service Provider?
No wonder, fixing broken car key inside the lock is now easy.  Having a broken car key is not a problem anymore because you can now easily call auto locksmith service provider that offers broken key extraction Houston. There are factors that you need to consider so that you'll have a cost-efficient broken key extraction service. Things to consider when you need key extraction are listed below:
Legality – Make sure that the auto locksmith service provider you'll hire is insured, bonded and licensed to operate in the area. It is important that the company you will hire legally operates so that you will get assurance that they are legit and reliable.
Quality of Work – To ensure that they can finish the job on time, it is important that you read reviews about the company. By doing so, you will know if they are good enough to give satisfying services.
Customer Service 

– Choose an auto locksmith company that has honest, well-trained and professional auto locksmith technicians. Bear in mind that car key extraction requires expertise to ensure desirable result and to avoid further damage.
Getting broken key extraction Houston is important so that you can use again your car. With the availability of this service, having broken car key inside the lock is not a problem anymore. Contact the most reliable broken key extraction in the place to remove remaining and lodged metal tip inside the lock of your vehicle.  For more details about getting this type of auto locksmith service, feel free to call (281)-777-6030.