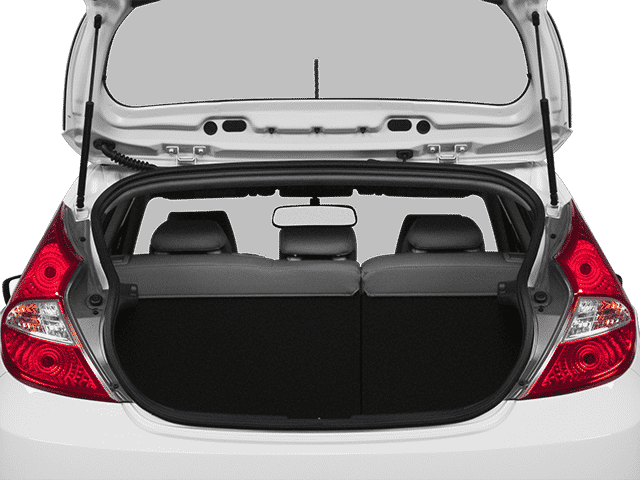 Car Trunk Keys
Problems like misplacing your car key or having it broken without a duplicate is a disastrous thing that can happen to anyone. You should never entrust your needs to a locksmith company that was not yet able to prove its expertise in the industry. For your convenience and satisfaction, choose Locksmith Houston, your number one choice when it comes to open car trunk Houston.
We assure you that we have what it takes to make you fully satisfied when it comes to availing locksmith services. Our company is one of the most trusted and leading locksmith service providers in Houston. We are a trusted and highly recommended locksmith company that you can contact anytime of the day to solve any problem that you have fast and easy. We are committed to providing high quality services such car key duplication and the best value for the hard earned money of our valued clients.
Talking about locksmith issues, there are a lot of bad things that can happen to your car. But, there is nothing worse than seeing your locked keys in trunk of car Houston while the half of it remains intact in the ignition. In this kind of situation, you can count on to us and rest assured that we will be able to resolve your problem in no time.
High Quality Of Open Car Trunk Service Guaranteed
We specialize in different locksmith services including creating duplicate care keys Houston. BH Locksmith is your greatest partner in terms of finding the best and dependable locksmith service provider that is always ready to cater your needs. Here at BH Locksmith, we are proud to provide high quality services which will give you the satisfaction that will exceed your expectations.
Our team of locksmiths can help you resolve problems like unintentionally breaking your car key when starting the car by providing you a duplicate of your car key for your peace of mind. We have been providing this service for several years and we have our previous customers who can guarantee to you that we are the best locksmith company you can hire here in Houston.
Our duplicate car keys Houston services do not fit only in one kind situation but you can also ask for our services if you don't have a spare of your car key or when you see a small crack in it, which means replacement is a must. We can also help you if you find it difficult to turn the key. All you just need to do is to call us and get your problem solved in just a few minutes.
Broken Keys Removal
Since we definitely assure to you a long term as well as complete benefit from our top quality locksmith services at a competitive price, you will simply find our service an excellent option when it comes to duplicate car keys. Just when you need of high quality service, please do not hesitate to give us a call and we will respond to you right away. At BH Locksmith, we always guarantee excellence when it comes to each service that we will render to you without any extra hidden fee.
As soon as you call us, our locksmiths will fix the issue, get the half part of the key extracted, fix the car lock system of your car and give you a new car key that will not just be one but you get two or more duplicates as per your request. So when it comes to duplicate car keys, you know we can help.
Why Choose BH Locksmith?
As a locksmith company that specializes in duplicate car key Houston, BH Locksmith guarantees that you will be getting the most satisfying service that you need. Do you wonder why we are the best? Here are some of the most important things you should know about our company and our team:
Affordable pricing – our company is aimed at providing top notch locksmith services, but we also consider the importance of making our services affordable for everyone. At BH Locksmith, you are sure that there are no any hidden fees and you will be paying just the right amount while satisfaction and service quality is 100% guaranteed. We are not after the money but we are after the trust and satisfaction of our customers. We want to serve more car owners like you and that's why we make sure our service is worthy to be recommended.
Experience – BH Locksmith comes with a team of locksmiths who are licensed and certified. We hired professional locksmiths and they have years of experience in providing services like duplicate car key here in Houston. Our company is also registered and licensed so we assure that your car will be in good hands when you choose to work with us.
Customer service – do you want to know more about our services? Do you have any questions in mind? Our customer service department can assist you anytime. Please feel free to give us a call and get assistance right away from one of our customer care representatives. You can get in touch with us and ask for help anytime of the day or night. Our locksmiths are always ready to assist you day and night since we know that car lock issues can happen anytime and anywhere.
Fast Response – in just 15 minutes, rest assured that our locksmiths will reach your destination. You just have to let us know that you need our help right away and we will send our locksmiths to you with guaranteed fast turnaround for your convenience and peace of mind.
Complete tools and high quality locksmith products – we never let our team come to you with incomplete repair tools. As soon as you call us, we get them ready in their uniforms with our van equipped with all the tools needed plus the materials they use to make duplicates of your key right on the spot.
Since our inception, we never gave our clients a reason not to be satisfied with our service. We even exceed their expectations and we are always aiming for good feedbacks for the services we render. BH Locksmith looks forward to working with you soon. If you have any questions, please do not hesitate to contact us now.