Chevrolet Key Replacement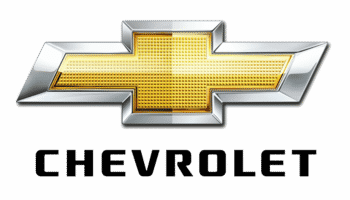 Chevy Key Replacement Tips and Tricks
Car key replacement costs have significantly climbed up several notches higher. That's because modern-day tools that are used to open car doors and start the ignition do more than just that. Keys are often tied up to a transponder technology that lets you open doors remotely and keep the vehicle's security well-enforced. You will love the difference, especially on the capabilities of modern-day car keys in providing optimum comfort, convenience, and safety. But when you lose yours or damage it, you will realize how much it could cost your purse and your sanity as well. No worries, you can always go for a Chevrolet key replacement Houston.
All About Chevy Keys
As with other topnotch car brands, Chevrolet has indulged on the benefits of advanced technology in providing their consumers' car accessories, including keys.
Most, if not all, of the newer models are powered by smart keys, which have immobilizers that work out not just the ignition or the car door but also the steering and fuel systems. This feature was created to put off thieves from ever getting close to your vehicle and cause harm. On the downside, this has made Chevrolet key replacement Houston quite expensive.
Going About the Key Replacement Process
If you have lost both sets of keys for the ignition and the transponder, be ready to incur ceiling high charges. Car dealerships gained a lot of sales for introducing a more pronounced key technology to the market but it becomes a serious high tech headache for consumers once the thing gets lost.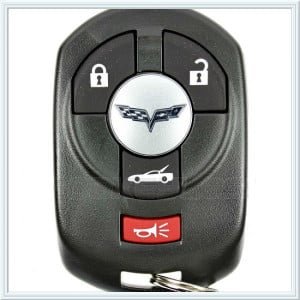 In lieu of the existing concern, a lot of people who are buying a new car usually ask for at least two full sets of their keys. Although some dealerships would give in with no additional cost, this is not yet a legal requirement that may prompt them hard to do so. Consumers are, therefore, at the mercy of their dealer's technicians to provide a replacement key in case they lost the only one that they got.
Going through the process of getting a Chevrolet replacement key Houston is a complicated, patience-bending, and costly experience. If you choose to go back to your dealership for assistance, you will be asked to do a lot of things from your end. First, you need to book the service in advance just to get a slot. Second, you might be asked to transport your car to the store, which will cost you towing fees. Lastly, you will have to wait a few hours to a full day for the service to the finished. It is not as if they are charging a low price for recreating and coding the key. Prices can go from a hundred dollars to over a thousand.
However, you have another alternative: Locksmith Houston. A qualified auto lock and key technician can deliver a satisfactory performance in replacing lost or broken keys at minimum costs. When you book for a Chevrolet replacement key Houston, expert technicians will also be sent to wherever you are located, whether it is to your home or elsewhere. If in case you got stuck in the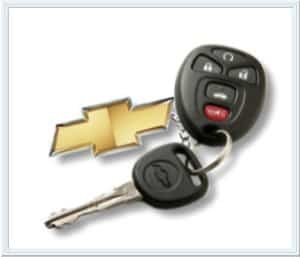 middle of nowhere, mobile locksmiths will be sent to you to perform the task and get you back on the road shortly and safely.
BH Locksmith offers professional lock and key services not just for Chevys but for most car brands and models as well. Its vehicle locksmiths are highly skilled and knowledgeable on letting you in safely in case of a lockout. Apart from cutting high security keys, they can also program keyless entries and restore the functionality of your transponder keys.
Losing or damaging your car keys may involve costly repairs. But if you are working with the experts, you will need not to worry because your trouble will be resolved quickly, proficiently, and for a very reasonable price.
The Advantages of a Chevrolet Auto Locksmith
When you need your Chevrolet car key replacement fast and you don't want to spend a lot of money, ask one of our expert auto locksmiths to do the job for you.  A keyless remote can be programmed in a small amount of time and for just a fraction of the cost of going to a Chevrolet dealership. The latter option is ideal for those who want to make sure that only Chevrolet staff touch their precious vehicles. However, if you find yourself in a bind and you need to be able to use your vehicle fast, going to a qualified auto locksmith is also a viable alternative.
Apart from speed and much lower costs, an auto locksmith is able to assist you with other concerns. You can call one for a lockout emergency, broken key removal, fixing your transponder keys, simple door opening and even ignition lock repair. They are available 24/7 and can be counted on to arrive immediately in emergency situations. It is highly recommended that you have one on your phone's speed dial.
When faced with a car key emergency, it is important not to panic and not to try working on the problem by yourself. If the key breaks while it is in the ignition, remember to leave it there and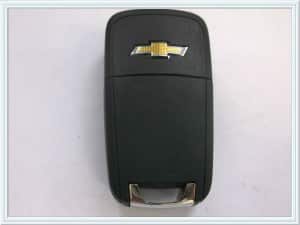 wait for an expert to arrive. Trying to remove the parts of the key by force may result to more damage, and bigger expenses for you. Not to mention the fact that it will take a longer time to fix a car with multiple problems, instead of just replacing one with a broken key.
When it comes to reprogramming a Chevrolet car key, the auto locksmith will need your VIN to make sure that the correct keyless remote is programmed. So make sure that you have all these pieces of information on hand when he arrives. You will also need to show the car's registration and your driver's license to prove that you really do own the car. While auto locksmiths will help you start a Chevy without the original keys, they are also very particular about making sure that they are not used as an accessory to a crime.