Commercial Lock Key Change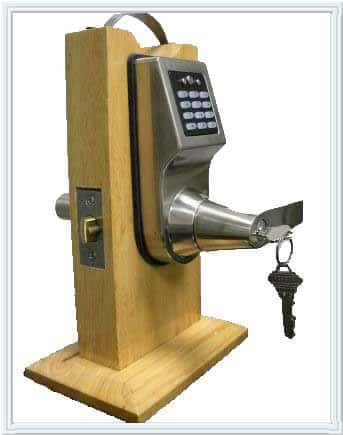 Commercial Lock Key Change
Majority of commercial businesses would require their locks to be changed or rekeyed. While there are some standard business owners that are already familiar with commercial door locks Houston, there are still many managers and owners who are unaware of the security related services.
Commercial locks Houston for your everyday needs
The work is not done until your locks are on the door. Having a well built and beautifully designed high quality built commercial establishment needs a different variety of door locks. Thorough selection must be conducted to in order to install the best lock for your fire doors, entryways, office doors, utility closets, rest rooms as well as the other locations inside the building in which access and privacy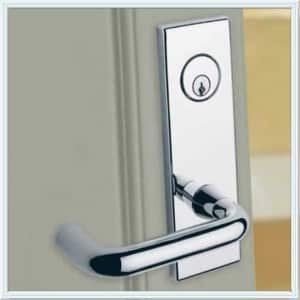 required to be controlled. Technicians and contractors in commercial door lock Houston must take time to talk along with the client the kind of locks accessible in order to meet the requirements of security.
The exterior entrance of certain building could be secured together with a wide range of deadbolt locks. Protection and security needs will identify whether to utilize a heavy duty of a standard lock construction. Those standard duty commercial lock Houston works really well for office buildings, whereas those heavy duty commercial locks offer the great security. You must be able to find for lock construction, which includes hidden wood frame reinforcer, which keeps break-ins.
In addition, you will possibly like to match a cylindrical lock along with a deadbolt to enable ease of entry. Your options might include knob locks and lever style locks. Those buildings that have less hefty security needs might opt for the medium or standard duty lever locks. Some lever locks that are UL listed mainly for use on 3 hour fire doors. Furthermore, knob locks are usually reserved for the interior doors of commercial establishments.
Some interconnected locks are very attractive options for exterior doors of hotels, offices as well as light-duty commercial establishments. Those locks are referred as interconnected due to the handicapped complain handles that unlatch both the deadbolt and handset when it is depressed. The good interconnected locks are equipped with reinforced deadbolts that are strike to avoid any intruder from banging the door open.
Replacing vs. rekeying
Once a new hole is required, there are lock sets that comes along with a template, which folds over the corner of the door and identify the hole center. Unluckily, hole saws aren't the most usual household tool, at the same time if you will own one, it could be challenging to line up the saw to go direct
through the door devoid of any angling. You might now like to hire a locksmith Houston to manage more complicated lock key change in the long run.
If you see that the lick is not in a good shape, then it might be possible to rekey your lock as an alternative of replacing it. Keep in mind that relaying your locks is the process replacing the tumbler of the lock cylinder of different sizes. When you are able to rekey your lock, there is a new key that coincides along with new tumblers, is required to open the door.
A commercial door lock Houston could rekey your locks for a lower cost than having a total replacement of the lock. On the other side, if you are handy, then you can buy a rekeying kit and be able to do the work yourself.
It is just essential for every individual to be prepared through installing commercial locks Houston inside their buildings. The innovative and modern commercial locks is said to be the least expensive and simplest form of security. Due to its high number of competition, you are able to find lots of companies, which make commercial locks. Such type of locks could be used mainly for commercial property. Business owners could benefit from making use of those commercial-strength lock to protect and secure their property as well as the safety of all their employees.
The benefits of finding the right locksmith for your commercial lock issue
The good thing about commercial locksmith is that they are able to offer you with the installation and repair of emergency exit devices. In majority of commercial buildings, when the expected occupancy is over a certain level, depending upon the squared footage of the certain area, then a single function exit toll is needed by law.
In addition, you are aware that a locksmith has the skills to keep your property and belongings safe from thieves. Any properly structured business must have taken into consideration the significance of
securing their important cash or documents. Theft is not the just the concern either, since numerically 30% of business don't get the chance to recover their files after fire. Therefore, being proactive at the same time help protect the future of your business by hiring a good commercial locks Houston is essential.
A commercial lock Houston must be considered in order to protect all your business-related properties. When it comes to affordable service, we are not talking about the poorly implemented products and works. What we want to impart is that there are countless companies out there that promises to give you amazing services, however you need to spend lot of money just to get it. However, the good thing about us is that, we will give you cost efficient options on how you can save cash from this, still not compromising the level of quality of commercial door lock service. You are guaranteed that you will get the best from us.
As what has been discussed above, a commercial door lock Houston could present you most if not all the security related service, which your business might need now and in the long run. When your business is located in Houston, then you are rest assured that you will get the right commercial security purposes you need since you have the access with the best commercial door lock service provider in town.