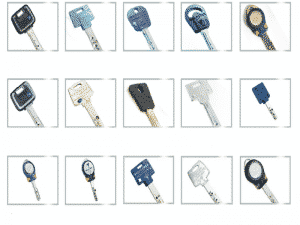 When it comes to key duplication, many individuals feel anxious about "unauthorized key duplication" while some believe that this is necessary in ensuring their property's security. Whether you support key duplication or not, bear in mind that Locksmith Houston offers great benefits.  Just imagine yourself returning home and you can't find your keys. This is the exact moment that you will feel helpless and regretful for not having spare keys. Don't wait for this terrifying experience before taking action. If you don't have a spare key, don't panic. Stay calm and call key duplication Houston.
Benefits of Hiring Key Duplication Houston
If you find yourself needing duplicate keys, make sure to hire certified key duplication Houston since having it copied alone is not sufficient to secure the safety of your home or business. BH
Locksmith performs with great accountability. Average duplicate keys Houston necessitates at least two identical pre-existing keys and the team needs to know why keys need duplication. Through their rapid and dependable service, you can get the exact number of duplicated keys you desire. The team will conduct a series of test to ensure that all keys are properly working with your lock. All technicians are using state of the art tools so that key duplication will only take several minutes. If you want to have all the keys in your commercial establishment or home duplicate, expect extended delivery of keys. 
What makes Key Duplication highly in Demand?     
The team is very in demand because they make sure to exceed their client's expectation. Apart from affordable service, the team is never late in providing the best service. The company makes sure to provide instantaneous service to get rid of clients' worries and frustrations. As soon as clients call,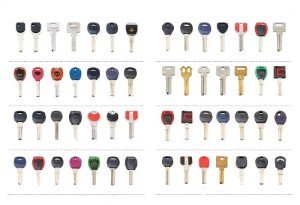 location is noted and the team sends out a number of technicians depending on the complexity of the situation. Our technicians understand how devastating and frustrating this situation is. This is the main reason why the team makes sure to respond in the quickest time possible in your area.
Apart from key duplicating Houston service, the team also provides 24-7 emergency service such as commercial and residential rekeying, key programming, transponder key cutting and new key making. Bear in mind that the company is never considered as a "jack of all trade" and a "master of none." The team comes with skilled, experience and knowledgeable locksmith professionals that work with great passion and honesty. With the help of key duplication Houston, you will surely get great value on the money spent.
Since you don't know when you're going to forget your key or you don't have any idea when you're going to walk out of the house and lock your door and remember that the key is left on the coffee table, it's best to have yourself prepared.  Remember that having your keys duplicated and placing it in various secured areas can provide immense benefits. It's ideal to have a spare key at your work, car or bag.