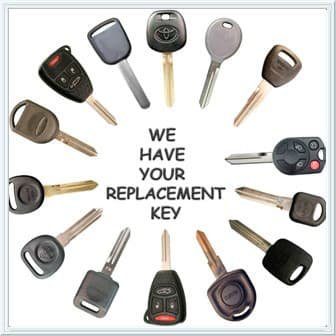 Key Replacement Service for Lost Keys
The worst thing that can happen to you as a homeowner is to lose your keys and you cannot enter the house because everyone is out and you don't have the duplicates. You may wish that everything is just a dream and you cannot accept that it is true. Being in this kind of situation is indeed troublesome and worrying can make you lose your thinking. The first thing that may come within your mind is to break the door knob or the window so you can finally get inside. But, there is a better solution to your problem and that is to call a locksmith company for key replacement Houston.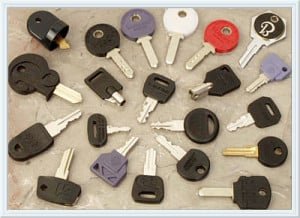 Losing your key is always a trouble. Whether you misplaced them at home or whilst you're having fun with your friends at the bar, you never seem to realize until the moment you are in need of them. You are lucky if you find them after spending several minutes in searching for them. But, should you feel sorry if they are gone for good?
Losing the keys pose danger not just to your valuables, but also to your loved ones. What if the keys fall into the hands of the burglars? Before anything bad happens, you should call for assistance. Only a locksmith company can help you about key replacement.  Do you think that it is the right time to call for help? Maybe the keys are just there.
Let's talk about your feeling that your keys are just hiding somewhere inside your home. As small as they are, it is simple enough to lose the keys. They may fall off your table, they could just be in the pocket that you haven't checked yet or they can be with your kids as they borrowed the keys from you so they can play a game.
You really feel that the keys are just inside the house, right? You are trying to recall all the things that happened a few hours ago and you remembered that you were holding the keys. You are so sure of your feeling. So, you should relax and take a deep breath then think about it for the meantime. But, if after spending hours in trying to recall what happened previously and you are already experiencing headache in thinking, the best thing is to call us instead.
Is It Time to Call a 24-Hour Locksmith for Replacement Keys?
When do you have to call a 24-hour locksmith so you can change the locks of your home and when will you need to risk it? The answer will depend on some important factors. If you were out on the river for fishing and the keys fell from your pocket to the water, there is a little chance to find them but simply grab the spares or you may request for replacement keys Houston from us.
However, when you think that you dropped them on the road, just assume that someone got them and it may be impossible for you to get them back. That's the best time to call for emergency 24-hour locksmith service from BH Locksmith. We will send to you our team of locksmiths who have years of experience and the expertise in dealing with different locksmith issues.
Many of us have our home keys gathered as one by using one key ring just the same with the car keys, hence, it is easy for thieves to find your vehicle inside the car park. What they need to do is to walk around and point the buzzer and press it until your car responds. For improved security, avoid keeping the registration papers, envelops and other important things inside the car so that it will not be easy for the thieves to break into your vehicle to get your address and then break into your house also.
Whether you have the lock changed right away after you lost the keys or not is a question of safety. When you are sure that the keys are just within the house or you've lost them by dropping them accidentally in a deep well, there is probably no reason to move to that expense. On the other hand, when there's a doubt then you should do it for the security and safety of your family and home.
Regardless if you have a deadlock or latch lock, a locksmith service provider like BH Locksmith can give you a high quality product and have this installed correctly. We may also be able to suggest some ways of making your home safer for you and for your loved ones. These ways include the installation of window locks. Making use of a combination lock is also a good option, though many people choose the familiar key.
Guaranteed High Quality Key Replacement Services for You
At BH Locksmith, you are sure to get guaranteed high quality key replacement services for your needs that we render at a price that you can truly afford. You can be locked out of your flat or house and you have lost your back door or front door keys, or you've been a victim of robbery. Whatever is your case, you can always depend on us.
Through the years, Locksmith Houston has been resolving different locksmith-related issues faced by different homeowners in Houston. We have gained reputation through giving top quality key replacement services to our valued clients. As soon as you lost your keys and you are already sure that there is no way to find them, you should not hesitate to give us a call today.
We have the tools needed and state of the art technology to render high quality key replacement services for you. We assure you that at the end of the job, you will have perfectly fitting keys to your new lock. We can even give you more duplicates of your new keys as you wish. Key replacement is not a difficult job for us to deal with.
When you find yourself lockout of your home, you want to get inside right away by finding an instant solution to the problem. Most of the time, you will be thinking of breaking something so you can enter. But, there is no need to sacrifice the beauty of your home. You just have to call us and we will take care of the rest.
When it comes to pricing, you can definitely hope for the best from us. We want everyone to enjoy our services. So, we make our pricing suitable to different budgets as much as possible. We want our clients find us the only locksmith company worth to deal with. So what are you still waiting for? Please call us now at BH Locksmith and experience the kind of service you simply deserve. We look forward to working with you soon.