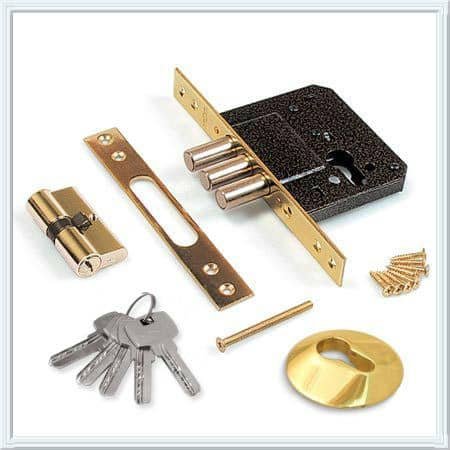 We provide you a high quality master key system for all your doors
A master key system is where each lock in a locking system can be easily unlocked using a master key. However, each lock in this system will have their own individual key, and that key can open only that
certain door. For example, there are ten doors in this system. Each door will be keyed and the key for door one can only open door one and no other door. The same for the other 9 doors. The master key system will be able to open all ten doors in this system. Most master key systems are used in commercial applications. For instance, there could be many systems in a grand master system. The grand master key will be able to open all locks.
An example of this type would be in a 5 story commercial building where each floor will have its own system. The lock on each floor will be keyed and the master key will be able to open all the locks on that particular floor and no other floor. The grand master keys will be able to open all locks on all 5 floors. In addition to this, you could also group locks on each floor so that each group will be keyed different with one key being able to open all locks in the group. If you want to design large systems, a special computer database program is used to help develop the system and to also keep track of all the keys and locks within it. It takes special skills to develop this type of keying system.
The maximum size of a master key is dependent on the lock type and the number of pin chambers in the lock. It simply means that the more pin chambers in a lock, the larger the system can be. For instance, a pin 7 chamber lock will be able to have a bigger system than a 6 pin chamber lock. The most secure lock is one that can be opened by one key and no other. As more keys are able to open the same lock, the security will decrease. When it comes to master key system, Master key system Houston is the ultimate solution to your problem. We are here to provide you a high quality master key system for all your doors at home or even at office.
Advantages of Using Master Key System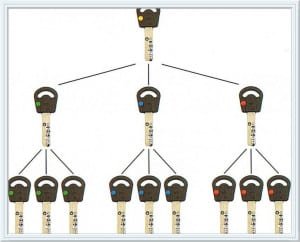 It is true that locks play an important role in today's world. Locks keep you safe inside your offices and homes. Then keys to these locks are very important items that most people would have in their personal belongings. But, in a building where there may be locks to many rooms and offices, keeping tabs on the different keys to all these locks can be a problem. Only a few persons have access to certain locks.
It simply means that only people belonging to a certain office have the keys to that particular office. But what happens when they lose the key or forget the key? This can cause a lot of hassle to the holder of the key and the people in the said office. Here are some of the top advantages of using a master key system. Check these out:
Once you lose your key, the holder of the master key system will be able to unlock the lock or problematic door without having people go searching for the lost key or breaking the lock to gain access to the place. If a master key is available, people can gain access to the office immediately and then call in a locksmith Houston afterwards.

Master key system is used in a building where there are dozens of rooms and offices such as apartment building or office building. Occupants of the different places have their own keys while the building administrator will have a set of keys that can unlock particular sections or all of the locks. Only those authorized will have access to the master key system thus ensuring security for all persons occupying the building. Apartment or office lock outs can be minimized. The different tenants will only have keys to their own places and not to others.

Security is improved within the building for all occupants while some people may argue that the master key system will be prone to lock picking.

Master key system is designed to prevent this and it rarely happens if ever. Most modern locksmiths offer updated systems that can be designed to cater to the needs of a particular building or office ensuring security and convenience.
If you are in search for a high quality master key system, Master Key Houston is here to help and assist you with your specific needs.
Why you need a Master Key?
Everyone needs expert services today related to the keys and locks for their assets. In the present time, there are many technologies and designs available in the market to suit different requirements of the customers. Every commercial building has locksmith display area to offer products and services to the customers in that specific area. Today, the concept of master key system is not that simple any more since people have more information nowadays and they want value and customer service in the product.
Professional locksmiths are using technology for protecting consumer's assets and products. People who own businesses and have industries need lot of assistance from locksmiths. In order to ensure that everything is working, industries are using master key system. With people getting more and more concerned about their security, they want the newest technology to assist them with their master key system.
Our company is well trained and fully skilled in providing our clients with top quality master key system. If you are one of those people who are looking for the best provider of master key system, you don't need to look any further since Master Key System Houston is here to help you with such concern. For more details and information about our company, please feel free to visit our website.