Motorcycle Keys
Motorcycle Keys Making And Replace Service By BH Locksmith, Houston TX
Lost Your Only Motorcycle Key? Hire Us for Replacement
You hurriedly went down from your bike because you are already late at work. When it was time to go home, you realized your motorcycle key is not in your bag and not even in your pocket. Where can it possibly be? Should you go around again (you have done this three times already) or should you call expert locksmith technician to hire? We can do motorcycle key replacement Houston at your convenience – right where your bike is. It is not necessary for you to rent a towing vehicle as we can immediately produce a new motorcycle key. What we need from you is information important for us to perform our work – model, make, and year of your bike. Our locksmith technicians are all experts in handling any make or model of motorcycle; you can be assured that we can solve your lost motorcycle key issue without damaging or scratching it. Locksmith Houston welcomes new clients each day because of our good reputation, premium locksmith services (including replacing motorcycle keys), and affordable rates. Don't feel scared while we are doing the task because you will be informed of the total amount that you have to pay beforehand. We do not want any misunderstanding from our customers. We always want them to feel satisfied thus we are transparent when it comes to our service rates. You may get in touch with us at (281) 777-6030. There's no other locksmith company in Houston TX that can provide faster car locksmith services than us. We operate round-the-clock thus you can expect our customer service staff to answer your call.
Why Hire a Professional Locksmith like Us
Lost motorcycle key issue may not be something that you want to be in happen – but you cannot help it. Truth is that it can happen to you more than once (you may not believe it, but yes, this can be true). This is the reason you have to find a professional Houston TX locksmith like us so each time this happens to you – and to people you know – you can easily call us and you will already feel at ease working with us. Yes, it is normal to feel nervous about hiring  a locksmith technician the first time because you are sort of taking a big risk as you are giving us access to your home and you are entrusting us your bike, but you have nothing to be scared of. We at BH Locksmith have been in this business for so long that we already made a good name in the city and in the industry. Our locksmith technicians are all certified, drug tested, and background checked to assure our clients that we are reliable and sincere. We are also a licensed, bonded, and insured firm. Residents, business owners, and car owners are satisfied with our premium locksmith services, which include producing new motorcycle keys. We offer these services at affordable rates – no hidden charges. We only charge what has been previously agreed upon by our clients. Feel free to contact us at (281) 777-6030 and we will answer all your queries. If you have doubts due to your past experience, you can tell us directly so we can address them and so you can have peace of mind working with us.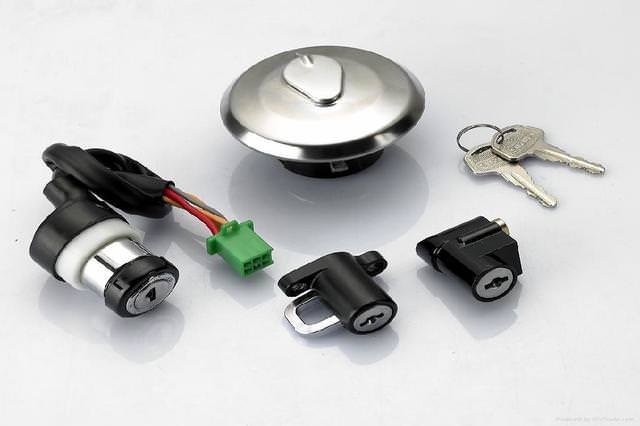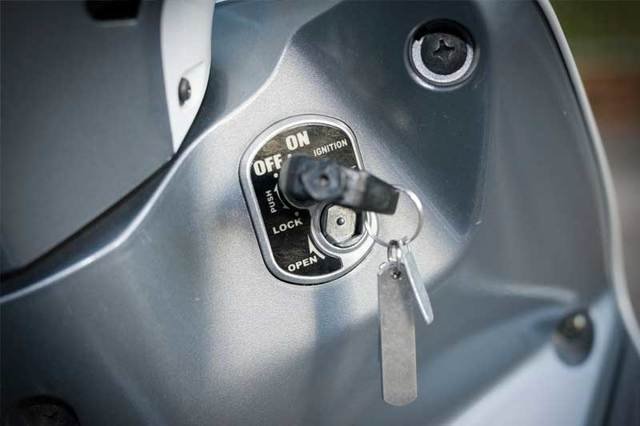 What Should You Do When You Lost Your Motorcycle Key
When motorcycle riders lost their motorcycle key, one thing happens for sure: They immediately feel distressed. But can this feeling help them in solving the problem? The answer is a big NO. What's the next thing that they do? Call one of their family members or friends for help. Again, can this offer assistance? More often than not, they can only offer consolation or they can say that they'll look for a locksmith in Houston TX to call. Can't you do that? Truth is that you should have called a locksmith to do motorcycle key replacement immediately instead of telling your family and others about your frustrations. You only wasted your time. A locksmith technician can provide help immediately because we can go in your location in a few minutes. When you call us at (281) 777-6030, provide us with the information we need, relax, and we will be there. Do not bother to leave your bike because there is a chance that it will be stolen. You may not be aware of it, but someone is already watching you at a distance, keeping track of what you will do next (and hoping that you will leave it to call for help). So keep an eye on your motorcycle and be alert of your surroundings while we have not yet arrived. Soon as we get to your place, we will immediately make a new key so you can ride your bike again. Our locksmith technicians are experts thus this becomes possible.
How to Recognize a Scammer (or Unreliable Locksmith)
You need a locksmith technician to replace your motorcycle key. However, you are reluctant about searching for one because you are afraid that you may be scammed or you may stumble upon an untrustworthy individual. Here are ways to help you spot a scammer or a fly-by-night locksmith:
You ask for referrals and he is not willing to give you two or three of his previous clients because he said that customer information is confidential. You then asked him to call them instead so you can talk to them, but he insisted again that it is not possible. What should you do? Walk away because he can't be trusted.

You demand a service quote before you agree to hire him, but he does not want to give you because he says he does not issue this to clients, but you can be sure that his rates are affordable. Do not consent to this. What he is saying may not be true. Legit locksmith companies offer service estimates to their customers.

When you asked for the physical address of their shop because you want to visit him and so you can inquire personally, he cannot give you one or he just insists that he goes to your place instead so you can talk.
Think of these possible scenarios so you can avoid getting scammed. More important, you should look for credible locksmith technicians in Houston TX like us. Our years in the business (aside from our license) and our satisfied clients are our proofs that we are trustworthy.