Steering Wheel Locks
Steering Wheel Locks Repair and installation Service By BH Locksmith, Houston TX
Don't Know Why Your Steering Wheel is Locked Up? Call us Now
Car owners are able to lock their steering wheels to prevent the vehicle from moving when there is no key or when the wrong key is placed into the ignition. It also ensures safety while the vehicle is being towed. Steering wheel lock Houston also discourages auto theft as thieves know it will be hard or impossible to steal it. However, time will come when you will discover that your steering wheel locked. Even when you try to move it side by side, it doesn't unlock. This is possible, with the ignition tumbler going through a lot of mechanical movement each day. You may need to replace it with new ignition tumbler. Or, the problem can be that of sticky lock. But do not make any guesses. It is important that you call an expert locksmith in Houston TX to find out why your car is experiencing locked steering wheel. You may do more harm than good if you try to solve the problem on your own all because you do not want to spend on hiring a professional locksmith technician. Take note that your car is your investment and that it is part of your daily life. It is wiser to seek help from an expert locksmith. Call Houston Locksmith at (281) 777-6030 or you may visit our website if you want to know more about us. Our customer staff will attend to all your inquiries. There's nothing to be nervous about the fee because our rates are reasonable.              
What Causes Your Steering Wheel to Lock Up?
You are fortunate if your steering wheel locked and you have not left your garage yet because the experience can be terrifying if you are already on the road. But will you do? Try your very best to stop the car. Call a professional locksmith in Houston TX to determine what causes the lock up.
Key Assembly
The steering wheel was not unlocked even after you have inserted the key into the ignition. Obviously, you cannot start or drive the car. You try to move the steering wheel left and right, but nothing happens still. It is likely that there's a problem in the key assembly. It may already be worn out and requires replacement.
Power Steering Pump   
Cars today comprise power steering pump to facilitate the easy turning of the wheel and this contains valve and linkage. Experts say that the cause can be the presence of a stuck valve in the power steering pump or that the steering linkage had caught road debris. Your vehicle may need to have full front-end inspection.
Apart from these two, there can also be other reasons – which only skilled locksmith technicians may have the expertise to diagnose. This is the time when you should not search for the answers to your locked steering wheel concern on the Internet. Instead, call our Houston TX Locksmith office at (281) 777-6030. We will find out what causes the problem and we will immediately solve this issue so you can get back on the road the soonest possible time.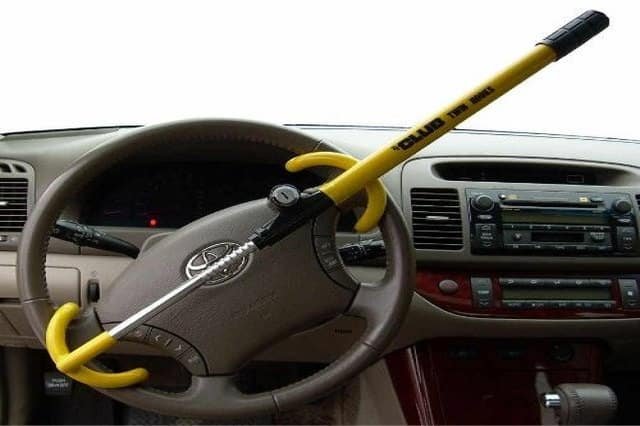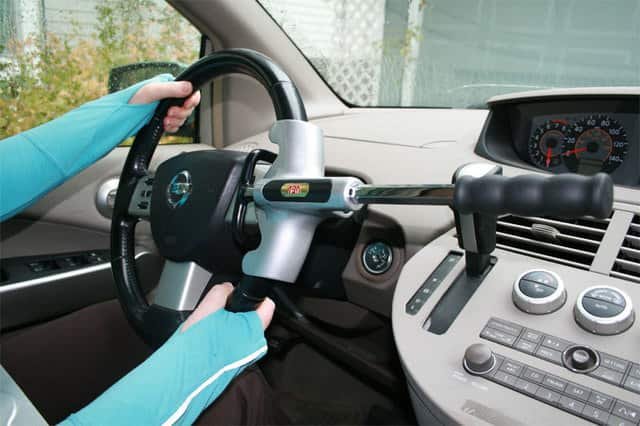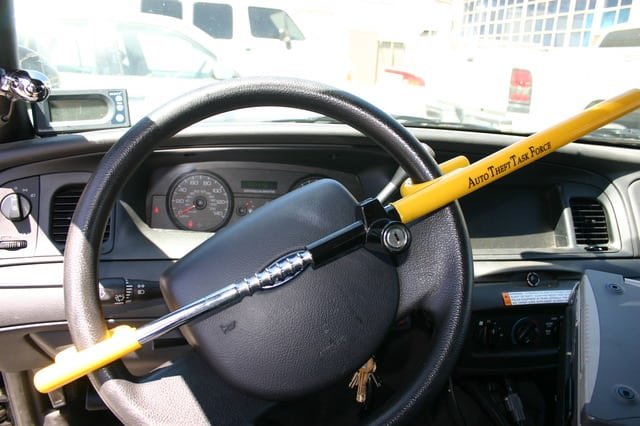 Trustworthy Houston TX Locksmith
Did you just experience locked up in your steering wheel? That can be frightening, especially if that happened while you were on the road. Call BH Locksmith right away – (281) 777-6030. Tell us your exact location and your car's year, make, and model and we will immediately arrive to help you. There's no need to have your vehicle towed as we will be the one to come to you (unless the situation dictates otherwise). You can feel relaxed while we diagnose the problem and work on a solution because with our several years of business existence, with the number of clients that we have served, and with our continuous education about the job and the industry, you can trust us to be well-equipped with knowledge and abilities to perform car locksmith services. All these years, we are able to consistently provide high quality and prompt services thus we are able to gain good reputation for the business. Our secret to this is customer satisfaction. Our locksmith technicians are all experts, friendly, and trustworthy. We do not leave our work without getting the approval of our clients. We do not begin with the task unless they have already approved of the price because we do not want them to feel displeased. Our prices are reasonably fair; we do not have hidden charges as we offer fixed rates. We operate the business 24 hours a day and 7 days a week – including holidays because we want to continuously provide people access to our car locksmith services.
Should You Still Use Old-Fashioned Locking Device for Your Steering Wheel?
Most cars today are equipped with keyless entry and alarm systems, plus steering wheel locks to discourage thieves from stealing vehicles and to give peace of mind to owners. However, not every car owner is fortunate because even with the advancement in technologies and with the inclusion of car safety features, thieves are able to progress their 'knowledge and abilities' as well that they are able to adapt to the changing times. Surprisingly, they are able to clone car keys. This is why some authorities expressed that old-fashioned steering wheel lock Houston may still be the most effective way to deter auto thief. This is a bar or clamp that is installed right on the wheel. It became popular among vehicle owners in the late 1980s and early 1990s. However, this is not saying that all vehicles – even the expensive ones – can be easily stolen. This is just saying that these locks for steering wheels can add security to your car and can offer you more peace of mind. So why not spend a little more to improve the security of your vehicle, particularly if you own an expensive one? If you want to hear more information about this or will want to know what we have to say about installing your car with steering lock, you may reach us at (281) 777-6030.  With our many years of being in the industry, you can trust us to provide you with sufficient information about securing your car.