Transponder Key Programming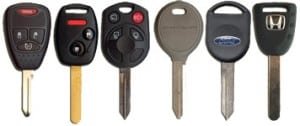 Car safety is evolving on a constant basis. Growing safety is essential to thwart car thieves. Of course, heightened safety means that losing the key of your car is even more annoying as the expenses of replacement and complicated process of replacing it. Locksmith Houston hope to keep this thing simple. Regardless of the type of safety system you car has, our expert technician is well trained and equipped to give any type of locksmith service which includes transponder key programming Houston.
Why Choose Us for Key Transponder Programming Houston?
Simple, we have lots of experience when it comes to any locksmith services. We have stellar car locksmith service. We just utilize advanced and high-tech technology in key transponder programming. It may come as a surprise, but they are also really reasonable.
We arrive at your place within 30 minutes of the call.  We are fully dedicated to 100 percent customer satisfaction. Our expert locksmiths are a real asset. We ensure that our technicians are properly trained and extremely experienced in offering key transponder programming Houston and other key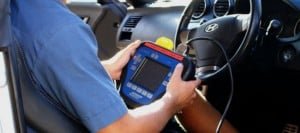 and lock services. We are fully bonded, licensed as well as insured to assure that we follow the rigorous standards of the city or state and ensure the security and safety of our beloved clients. Our technicians are updated with the newest methods in the car locksmith business.
Over the years, smart key safety technology has developed from remote access to ignition that does not even have a key to start. Transponder keys have chips or sensors which emit particular coded signal or get specific coded signals. Your auto has a matching transmitter or receiver which will reply solely to your key.
For a lot of cars, without the right code from the transponder key, the steering wheel could be frozen and the door stays locked and the engine becomes powerless. This makes having a transponder key important. Sad to say, once you lose your key, there are a few solutions to reprogramming and replacement of new key. A lot of dealerships will charge you higher to replace the transponder key.
On the other hand, you can count on our top quality transponder key replacement for a fair cost.
Your car is armed with the tool needed to program and replace keys. It doesn't matter if you are stranded in nowhere or you are still in your place. Whether it is a transponder key, laser cut key, sidewinder or any type of key, we assure you professional and fast service.
Do not turn to the car dealership or allow your auto to be towed once you are locked out. Rather, allow us to give the assistance you want and help you get back on your way as soon as possible. Providing you with reliable key transponder programming Houston is just a part our service and job description and our locksmiths take it very seriously to provide you with satisfaction.
For more details on transponder Key Programming Houston, call us now at (281)-777-6030.