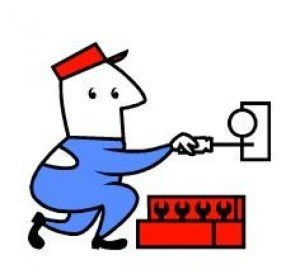 Be careful, intruders are just lurking behind those dark corners of your house. Never leave your premises open to them. Likewise, prevent locking yourself out of your house or your car. Make sure that the entry point of your premises and property can be easily opened or shut. But what if the lock of your door suddenly gets damaged for unknown reason? Ok, no one wanted to stay outside. In this case, locksmith can come to you rescue. Wait, don't hire someone whom you just met along the way. There are lots of scammers out there, you might just get into bigger trouble.
If you are looking for a locksmith in Houston, you might wanted to consider BH Locksmith. Well, it's simply a locksmith Houston who can immediately come to your rescue wherever you are.
Prior on hiring a locksmith, it will be better for you to know better. This can devoid you from disappointment later on.
Be skeptical once a locksmith offers only a single quote and then raise the price after finishing the task or right after arriving to your location. This is more likely to be scam. They know that people who asked for their service are in desperate situation. And so take it on their advantage. Look for a locksmith professional who ask for a reasonable payment, or those that keep their pricing fixed. BH Locksmith, they simply value your money and will take your welfare in utmost consideration.

Find locksmiths who have already built a good reputation in the locksmith community. Though it isn't required, knowing that they are updated with the trends and technology is reassuring. Moreover, it gives you an assurance that they are more likely to be legitimate service provider who will not run away with your money.

Long-term businesses tend to be more trustworthy and stable. Call your local Houston TX locksmith and identify who are already well-established. It's a good news if the locksmith company has been around the area for several years.

Try having all your requirements and needs met by one locksmith service provider. They must be able to provide reliable commercial, residential, and automobile service. The service provider who saves you in casual circumstances must also be the same provider whom you can trust in case of an emergency.

To make sure that your prospect locksmith isn't a scammer, you should look for their phone number on online directory, and check their physical address. If you can find nothing, then better find another one.

Locksmith Company In Houston can somehow give you an edge. They are more likely to come to your place in no time.
BH Locksmith In Houston are there to open or close the door for you. Scammers are just out there, the same with intruders. They are just waiting for the perfect timing to invade your property and take advantage of your desperate situation. Never allow them to succeed. Consider these advices to find the locksmith that you can trust.